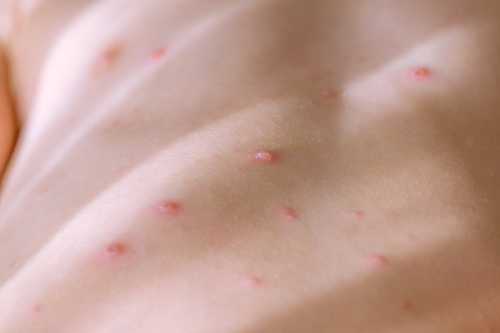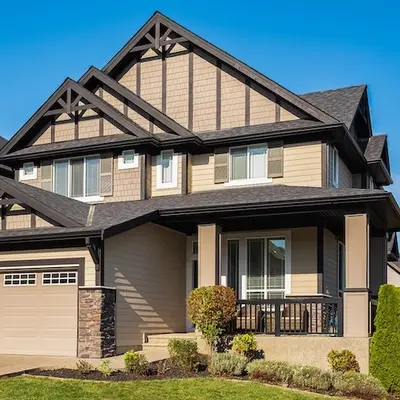 Guaranteed Bed Bug Removal or It Is Free!
Yep, you heard that right. We are so confident in our pest removal services that you can't lose. Give us a call and find out how easy and affordable it is to live pest free in Nashville. We have treatment plans that work with any budget because let's face it, no one deserve to live in a pest infested home.
Eco-friendly Products
All of our products and treatments are pet and kid safe but we don't stop there. We provide services with green products that are safe for you and the environment but hard on pests.
Full Service Treatments That Cover 33+ Pests
When you call Thrive you don't just get treatments for one nasty bug but a guarantee that will keep over 33 common household pests from entering your home.
182+
23+ Years Experience
4.8-Star Google Reviews

I recently switched from a big company to Thrive and it was a great decision. Small company and the customer service has been on point. Every employee I've spoken with actually cares and takes the time to solve the issue. Techs at the bigger pest companies try to get as many routes as possible and it's hard to get them back out when issues pop up. Ean has been my tech and is thorough and explains everything.

Dustin H.
Every time they come to my home, they have the best customer service I've experienced from a pest control company. Each one of them have great mannerism, they are polite, and actually smile and converse with you. Definitely recommend Thrive Pest Control.

Sheena R.
I was using other service providers before Thrive...but after Thrive I do not think I need to look for better service... they know what they are doing and how it is being done!!

Vaibhav G.
Thrive Pest Control in Nashville, Tennessee has been treating bed bugs for over 23 years. We understand how awful it is to have pests in your home, in your couch or even crawling around your toothbrushes. We know that you want them gone right away and that is why we have a treatment plan that is fast and effective. Our treatments are pet and kid-friendly, which means you will not have to move out, or go on a quick vacation.
If for some reason you are not satisfied with our treatments or if the pests come back then so will we. Yep, we 100% guarantee our services!
How Quick Can We Exterminate Your Bed Bug Infestation?
The Short Answer? Quick.
Top Quality Products At An
Affordable Price
Our competitors hate us because we use top products and provide thorough treatments all backed by an incredible guarantee. We don't skimp on the details or areas that we service because we know just how good it feels to live pest free!
Interior Treatments

Perimeter Treatments

Crevices & Crawl Space
We leave no place for nasty pests like bed bugs to hide! Each of our technicians are equipped with the best the pest control industry has to offer because we believe in one simple rule and that is to take care of our customers.
Schedule, Or Emergency Treatments To Keep Those Bugs Out
Pests love water, warmth, and all the little crumbs they find around your home that have been dropped by your dog, kids, or even you as your reach for your third hand-full of cheetos. They'll keep coming back but the good news is we won't let them. Our schedule services stop determined pests in their tracks so that you and your family can live pest free.
Emergency Services

Kid & Pet
Safe

No Hidden
Fees
Pest Free Living Guaranteed!
Rest easy and get back to living life knowing that those pests are gone for good.
The Thrive Pest Control Promise
At Thrive, we are committed to providing top-quality pest removal services. We promise to do everything we can to remove the pests from your property and keep them from coming back. If there is a situation where the pests we treated for reappear, we will return to your home and remove them free of charge. We want you to be completely satisfied with our services.
We are proud to provide full-service pest prevention and removal treatments for our friends and neighbors in Nashville and the surrounding areas. Our team is knowledgeable, skilled, and professional in every service we provide.
Jesse Butikofer — Owner